Outreach & Service Ministries
Catholic Daughters | Family Promise | Feed the Needy | Get on the Bus | Grief Support | Habitat for Humanity | Knights of Columbus | Prison Ministry | St. Vincent de Paul | Social Justice | Women's Guild
Feed the Needy
Barbara Mullen
310.530.2756
The above video represents the annual Christmas Luncheon. We provide a full turkey dinner with all the trimmings. In addition, Santa visits with gifts for the children.
The program prepares lunches for the needy
Mondays, Wednesdays, and Fridays from 1:00 to 2:00 p.m. all year round.
We are very fortunate to have contributors within the parish as well as donations from select markets in the community.
When we have extra food it is given to needy families as well as the Catholic Charities Program in Long Beach.
Our program has proven very successful in helping those in need and through difficult times.
Contact Barbara for further information about the program or volunteering.

Knights of Columbus
In Service To One. In Service To All.
Vic Cavataio
310.316.5216
Built on Four Pillars:
Charity, Unity, Fraternity and Patriotism
A Catholic Family Fraternal Organization
We conduct fundraising dinners to support seminarians, conduct church maintenance and setup and support of parish activities,
family and youth activities social events.

Family Promise of the South Bay
Judy Pang
310.375.5783
The mission of Family Promise of the South Bay is to work through local churches to change the lives of homeless families with children by offering temporary shelter, meals, and other assistance as they seek stable housing. Up to 14 guests stay overnight on site at Host congregations on a weekly, rotating basis. St. James, as a support parish to Host Resurrection Lutheran Church, provides volunteers to help bring food (cold breakfast and lunch items and prepared dinners), dine and spend evening time with the families, stay overnight, and provide loving care. We are always in need of volunteers; please contact us if you are willing to help.
"Amen, I say to you, whatever you did for one of these least brothers of mine, you did for me."€™     -Matthew 25:40
Women's Guild
Ely Ronkowski
310.944.3355
Women,  ages  from  25 – 85,  come  together  to  share  the  Catholic  faith  by performing  spiritual,  service,  and  social  ministries   to  help the  parish  grow  with  our  time,  talent  and  treasure.
We  meet  every  2nd Wednesday of  the  month
at  Kavanagh Hall
from  7 -8:30 pm.
Catholic Daughters of the Americas

Regent Kristin Flannery
310.372.5228
The Catholic Daughters of the Americas is one of the oldest and largest organizations of Catholic women in the Americas. We donate to charities, administer scholarship programs and strive "to be helping hands where there is pain, poverty, sorrow or sickness." The CDA motto is "Unity and Charity." The CDA was formed over 100 years ago and today numbers 95,000 dues-paying members in more than 1,400 courts (local chapters) in 45 states across the country. Catholic Daughter women enjoy each other's company at meetings and work hard for our parishes and communities. CDA's Court Our Lady of Victory meets the 3rd Wednesday of every month in Kavanagh Hall  beginning at 7:30pm with the Rosary and 8 pm meeting with social to follow.
Get on the Bus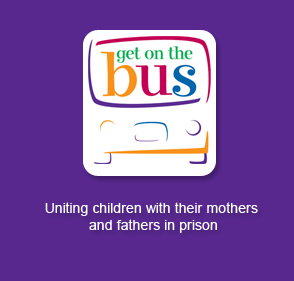 Mark & Louise Ramirez
310.372.5228
Annual trip for children to visit their moms in prison.
Prison Ministry
Deacon Bob & Patty Miller
310.371.0985
email
Habitat for Humanity
Tom Miller
We are all about changing lives. Imagine the joy and excitement this new family will experience once they have a place that they can call "home."
Gallery of most recent build day>
Gallery of prior build day>
St. James Church has joined with other Catholic churches to form a coalition that partners with Habitat for Humanity. The parish provides financial support toward the building of a new home for a family in need of affordable housing. In addition to the financial support, members of the parish volunteer to work on the house  on specific build days arranged for St. James. Build dates are announced in the parish bulletin.
St. Vincent De Paul
Parish office
310.372.5228
Offers assistance to struggling families. Members of the Society of St.Vincent de Paul are men and women who strive to grow spiritually by offering person-to-person service to individuals in need. We are young and old. Our members come in every shade of skin color. Some of us are wealthy, some are financially poor, but all of us are blessed with an awareness that our blessings (time, talent or treasure) are to be shared with our brothers and sisters in need.
For Donation Pick up
800.974.3571
Social Justice
Judy Pang
310.375.5783
The Social Justice Ministry works like a conduit to bring parishioners together to help those in need—in our parish and in the larger community.  We generally meet once a month on Mondays at 4:15 pm, in a member's home.  Some of the programs we have worked with parishioners on or helped with recently are Family Promise of the South Bay (to help homeless families with young children), Habitat for Humanity, and Feed the Needy (providing milk for the homeless guests).  We also have sponsored tours and donations to the Presentation Learning Center at San Miguel, and try to increase fellowship between that parish and St. James.
Grief Support
Parish Office
310.372.5228
Losing someone that you love can be devastating. The pain and the anguish are at times just too much to bear because at times you feel alone and abandoned. But you don't have to go through grief alone. There are others out there that have gone through what you are going through and they want to journey with you. Come and join us to receive the tools to cope with the loss of a loved one.