Where can I park?
Parking at the Parish Center, 1 block east of Pacific Coast Highway on Vincent Street at Central Court:
(diagonally across street from church)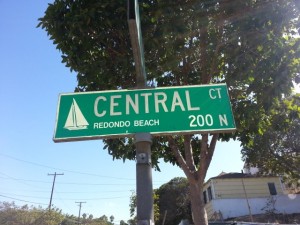 Additional Parking
Parking in Redondo Union High School Auditorium Parking Lot
There is additional parking available off Vincent Street just east of Pacific Coast Highway behind Police annex.
Available from 8 AM until 1:00 Sundays only.
The entrance to the parking area is shown in this image along with the church.