A Catholic Digest Fave Five Charity
Members of the Society of St.Vincent de Paul (or "Vincentians" ) are men and women who strive to grow spiritually by offering person-to-person service to individuals in need. We are young and old. Our members come in every shade of skin color. Some of us are wealthy, some are financially poor, but all of us are blessed with an awareness that our blessings (time, talent or treasure) are to be shared with our brothers and sisters in need. Learn More>

We're a licensed medical clinic and pregnancy helpline, offering confidential, free, accurate, early pregnancy testing, options consultations, ultrasound, STD/STI testing, and other free services that will help you make the best decision for your future. At the Center you'll find accurate medical information about abortion and other procedures, someone to talk to, compassion, and most of all, hope. More>
310.320.8976
24 hour hotline 310.787.HELP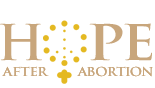 It's normal to grieve a pregnancy loss, including the loss of a child by abortion. It can form a hole in one's heart, a hole so deep that sometimes it seems nothing can fill the emptiness. Project Rachel. More>

The Archdiocese of Los Angeles comprises three counties in the southern part of the State of California: Los Angeles, Ventura and Santa Barbara Counties. The area extends from the northern county line of Santa Barbara County, near the city of Santa Maria, to the southern county line of Los Angeles County.
It covers 8,762 square miles (22,430 square kilometers) of territory. The total Roman Catholic population, as of 2005, stands at 4,349,267 people living among a total population of 11,258,600. More>

The Foundation continues to be true our three simple goals:
Building on the current success of St. James School, we strive to provide for its financial security.
As part of ensuring the future of SJS, we recognize the need to invest annually in the school. Mindful that the school's faculty is its primary strength, we support the school budget at a level that facilitates just compensation for faculty.
The SJS programs and projects that SJSEF funds are designed to enhance the education of all SJS students. More>
Stephen Ministry is the one-to-one lay caring ministry that takes place in congregations that use the Stephen Series system.
Stephen Ministry congregations equip and empower lay caregivers—called Stephen Ministers—to provide high-quality, confidential, Christ-centered care to people who are hurting. More>


Why is it important that we say "Yes" when we hear God calling us to a particular vocation?
When we believe in God, we want to do God's will. To listen to what God wants and answer him is essential for our own fulfillment. It is essential to our happiness on earth and in getting us to Heaven. The decision we make to answer God's call, wherever that call may take us, will make all the difference in life. More>